Filming the The Crux was a collaborative effort, joining the musical, writing, editing, and directing talents of Steve and Susan Gannon with the production expertise, athleticism, and acting ability of their sons, Andrew and Michael Dunning. Susan's veterinarian sister, Dr. Christine Spelius, provided catering for the troupe during eight days of shooting on location at City of Rocks, not to mention joining the cast in a cameo role. Christine's son, Harley, served as boom operator and second-unit cameraman. Terry Lamb, a family friend, also worked as boom operator and assistant cameraman, along with  makeup, lighting, and grip duties. Even the family dog had a starring role.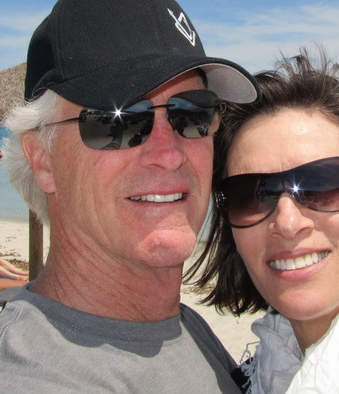 Steve Gannon wrote and directed The Crux, as well as coediting the film with his wife, Susan. Steve is the Amazon bestselling author of the Kane Novel Series, including A Song for the Asking, Kane, and L.A. Sniper. Steve adapted one of his short stories, titled The Crux, for his screenplay of the same name.
Steve can be contacted via his website at SteveGannonAuthor.com
Susan Gannon is a celebrated classical pianist and recording artist who has performed frequently in the United States and Europe.  Susan coordinated and arranged the music soundtrack for The Crux, served as art director, and coedited the film.
Susan can be contacted on her website at SusanSpeliusGannon.com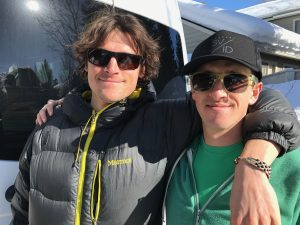 Andrew and Michael Dunning, who (along with Gordo) starred in The Crux, are badass adventure filmmakers and cofounders of the film production company, Dunnings & Co.
Among their many athletic skills, both Andrew and Michael are expert skiers, class-five kayakers, experienced rock climbers, and speed-wing/paraglider pilots. Many of their adventure videos have gone viral and can be viewed on their Dunnings & Co. Facebook page.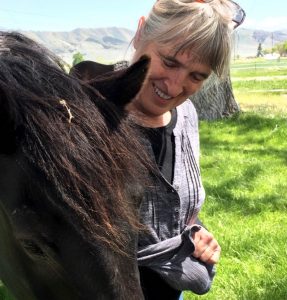 Dr. Christine Spelius is truly the "Mother Theresa" of the veterinary world and is well known for her fine clinical work in the Burley/Declo area of Southern Idaho.
Christine took time out from her veterninary practice to feed the cast and crew during our shoot in City of Rocks, as well as appearing several times in the film. Even when filming wasn't going well, you could always count on Christine for a laugh and a smile. Plus she supplied a sound man for us in the form of her son, Harley!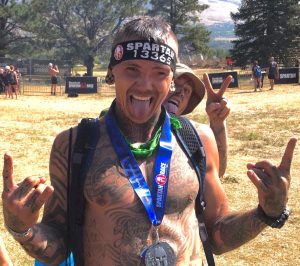 Terry J. Lamb is an ambitious, upcoming obstacle-course racer and aspiring American Ninja Warrior. He spends most of his free time training, running, and promoting health and wellness in his community of Burley, Idaho. He loves extreme sports, adrenaline rushes, reading, writing, and intelligence-enhancing activities.
Terry was an invaluable member of our crew, serving as a boom operator, camera assistant, grip, and makeup artist. If something needed doing, Terry was the go-to guy. Follow Terry at: Instagram.com /_tattedninja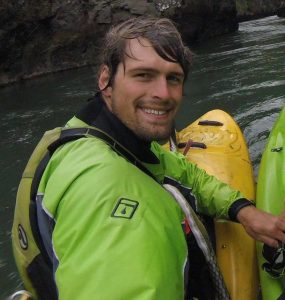 Harley Goedhart is sometimes an electrical engineer, sometimes a Patagonian raft and kayak guide. Harley joined our crew as boom operator and second-unit cameraman. He also assisted with makeup and lighting, helped his mother Christine with catering, got up early to record ambient "field" sound, belayed climber cameramen, and (along with Terry) was an invaluable go-to guy on our very small crew.
Gordo provided the emotional lynchpin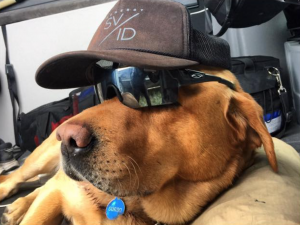 of our story, and as such he turned in an absolutely stellar performance. With no exaggeration, people have commented that it would probably take three or four trained "movie dogs" to match the canine acting chops demonstrated in the film by Gordo.
In fact, by the end of the shoot it was a running joke among cast and crew that if any film opportunities were ever to develop from our movie, it would undoubtedly be calls from Hollywood saying, "We want that dog!"
While shooting The Crux in City of Rocks, our small crew encountered a number of challenges — some anticipated, some unexpected. For one, we knew that filming action scenes on a vertical rock face hundreds of feet above the ground was going to be difficult. And it was.
Unexpected, on the other hand, was the daunting task of feeding and housing cast and crew in the wilderness park environment, not to mention dealing with wind, rain, blistering hot days and freezing cold nights, shooting exterior scenes in unpredictable lighting conditions (including a campfire), and working with an animal.
Nevertheless, in the end we got the shots we needed to tell our story.  The Crux is an intense tale of escalating conflict. We hope you enjoy it!